Physician Job Search: Tips and Advice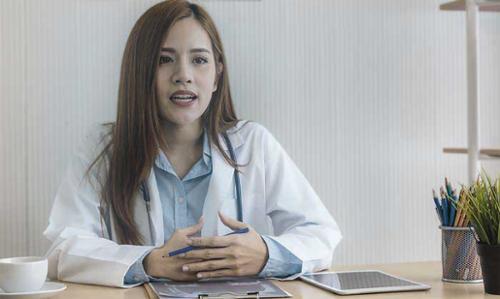 Career Fairs have been around for ages, but now there's a new way to attend the fairs. Virtual Career Fairs allow you to chat with potential employers across the country without having to travel.‌ Virtual Career Fairs are a great and easy way to attend a career fair without the extra hassle of printing out multiple copies of your CV, running from the hospital to the fair, or having to get home later than normal.
So, what are the perks of attending a Virtual Career Fair?
No travel is required! As a physician, you have a busy schedule no doubt, so don't worry about trying to travel downtown or to another city after a long day. You will be able to join the virtual career fair from your phone, laptop, or tablet and message with recruiters across the country. This means that you can join from your home, the hospital, or any other location that you have internet access. This is also great for physicians looking to relocate to another city or state.
All conversations are via instant messaging. If you've ever had a Skype interview, you know that it can be hard to find a quiet location with a great connection. With the PracticeMatch Virtual Career Fair, you do not have to worry about that. You will be able to chat via instant messaging with recruiters. You do not have to worry about being in a noisy location or trying to set up a professional background.
You get to choose which organizations you chat with. Unlike a Live Career Fair, you do not have to wander around a room trying to find out if there is an opportunity that matches your preferences. The Virtual Career Fairs have a virtual exhibit hall where you can see the booths and read their description prior to entering. This allows you to see what location(s) they are located, as well as specialties hiring for.
Your information is located on your profile. As you register for the career fair, you will be able to put some basic contact information on the profile to make it easy for the recruiter to follow up with you. You can also add your CV to your profile so the recruiter(s) can view it while you are chatting. After the career fair, the recruiter will be able to still see your CV and your profile information.
The chats are timed. Each chat with a recruiter has a time limit of ten minutes, but that time can be extended as well. This helps to keep the conversation flowing and keeps you from getting stuck at just one booth for a long time. The recruiter will be able to extend the chat time once during your conversation. You will be able to see how much time is left, with notifications about how much time is remaining throughout the chat.
Are you ready to attend a Virtual Career Fair? Check out the upcoming Virtual Career Fair Schedule and view the Virtual Career Fair's Map to see how each fair is broken down regionally.
For more information and valuable career resources please:

Browse Our Job Board Create a Profile Register for a Career Fair Build Your CV