Physician Job Search: Tips and Advice
Whether you are awaiting your Match Day results or are already a practicing Resident, the popularity of Resident medical specialties can affect your career path. Competition for Residency program slots and the availability of job opportunities after completing training are directly affected by a specialty's popularity. So, if you are deciding what specialty to pursue or are wondering what your fellow Residents are up to, here's a list of the most popular specialties.*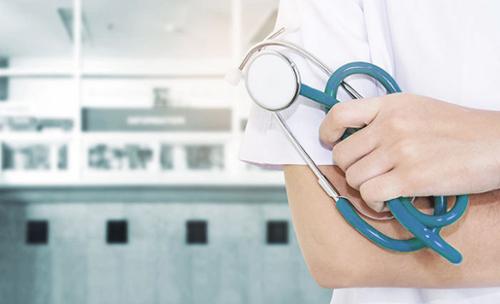 Internal Medicine
Internal Medicine is the most popular Resident specialty with over 23,000 practicing Physicians. Residents working in this specialty can expect an average salary of around $55,000/year(2) and a fairly balanced gender distribution in the workplace, with 43% of female practitioners(1) choosing IM as their specialty.
Family/General Medicine
The second largest group of Resident Physicians make Family Practice/General Medicine their specialty of choice despite ongoing national shortages of GP's. This specialty has over 10,000 practicing Residents and an expected salary of around $54,000/year(2). It is also one of the most gender balanced areas of medicine with 54.9% of female Practitioners working as GP's(1).
Pediatrics
Pediatrics continues to be a popular Resident specialty and claims the distinction of being the specialty of choice for female Physicians. 73.1% of the over 8,500 Pediatric Residents are female (1). Average salaries for Pediatric Residents are about $56,000/year, putting it on par with other Resident specialty salaries(2).
General Surgery
Despite this specialty's intensive training requirements and grueling hours, over 8,100 Residents call it their specialty of choice. Surgical Residents practice in a predominately male field with only 38.3% of Residents identifying as female(1). General Surgery Residents can expect to make about $56,000/year despite having later earning potentials that are considered above average in medicine(2).
Emergency Medicine
Over 5,800 Residents choose this fast paced and stimulating area of medicine to practice in. Salary expectations for Residents in this specialty are about $54,000 annually(2) with more males than females making it their specialty of choice each year.
Anesthesiology
Like Emergency Medicine and General Surgery, Anesthesiology is a male predominant specialty with 64% of the over 5,500 Residents identifying as male(1). Despite this specialty's above average future earning potential, Resident salaries average around $56,000/year(2).
* Based on results from the 2015 American Association of Medical Colleges survey(1)
For more information and valuable career resources please:

Browse Our Job Board Create a Profile Register for a Career Fair Build Your CV