Physician Job Search: Tips and Advice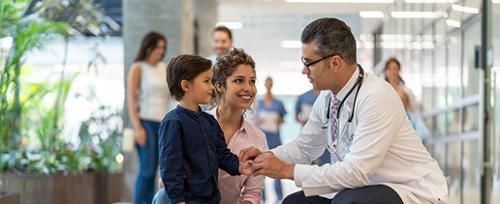 Working as a Pediatrician can be a rewarding career choice for Physicians who answer the call to care for our nation's children. While the profession has one of the lowest projected increases in demand amongst the specialties, at 2% over the next 8 years1, finding top pay for the services you provide is more important than ever.
According to the Bureau of Labor Statistics, the average salary for a practicing Pediatrician in America today is $183,240 a year. This pay can vary considerably based on experience, geographic location, practice type, and services provided by the Pediatrician. To help clarify how some of these factors affect overall salary, consider where today's top paying Pediatric Physician opportunities are located.
Specialty and Government Work- Pediatricians that provide services to specialties outside of Psychiatry, earn the most take-home pay averaging $205,370 a year1. These Physicians are followed closely by Pediatricians that endorse local government work outside of school systems, earning an average of $203,130 annually1.
Top Paying States:
Alaska- This state's reputation for being "The Last Frontier" is far from the truth when it comes to Pediatrician salaries. Alaska boasts the highest pay in the union for Pediatricians, with average annual incomes totaling $268,010 a year.
Wisconsin- "America's Dairyland" pays Pediatric Physicians top dollar for the services they provide. Pediatricians working here can expect to earn $266,160 annually, with the state's highest pay being found in the city of Madison, where salaries average $274,270 a year.
Mississippi- The deep south has some of the highest demands for Pediatricians in the country. This demand helps drive Physician salaries above the national average to $258,910 annually, with the state's capital of Jackson, boasting the nation's second highest salary of $283,960 a year.
Top Paying Cities:
Montgomery, Alabama- This capital city is home to some of the nation's top paying Pediatrician employment opportunities. With average salaries running $285,070, Physicians willing to relocate to Alabama will be rewarded with some top-level compensation.
Killeen-Temple, Texas- "Deep in the heart of Texas", Pediatricians can find some of the best pay in the country. With Texas boasting over 2,280 Pediatricians, this state is the second largest employer nationwide providing above average salaries totaling $275,000 annually.
For more information and valuable career resources please:

Browse Our Job Board Create a Profile Register for a Career Fair Build Your CV