Physician Job Search: Tips and Advice
Hospitalists have become an essential member of America's Healthcare community over the last 20 years. Their work helps fill the gaps in hospital-based care coverage while also providing relief to overextended Primary Care Physicians.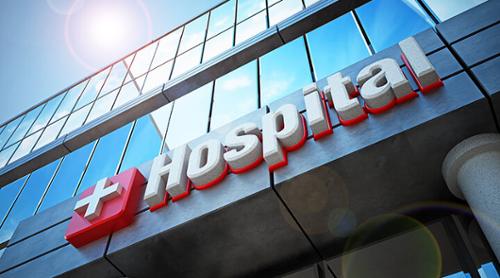 Working as a Hospitalist has become an increasingly popular career choice for Physicians interested in a flexible, well-paying medical career. Below are some of the big benefits of being a hospitalist to consider:
Benefits of Being A Hospitalist
Opportunities Abound for Hospitalists
Each year more and more hospitals require the services of this in- demand profession. Hospitalists have some of the highest expected growth rates amongst all the medical specialties and by 2030, the Hospitalist profession is expected to grow by 26%(1). Forecasts project that future demands for this profession will require an additional 7200 Hospitalists to meet the required needs(1). The southern region of the U.S. is expected to be a hot bed for future hiring efforts as their needs will be greatest(1).
Hospitalists Receive Great Pay
Working as a hospitalist is financially lucrative. A Today's Hospitalist< Survey found that the average hospitalist makes a base salary of $259,674 annually. This number jumps to $286,892 a year when you factor in bonuses, with the highest paid Hospitalists making over $310,000 annually(2).
Hospitalists Have Scheduling Flexibility
Working as a Hospitalist isn't all about night shifts and holiday work. Many choose working as a hospitalist due to its scheduling flexibility. Hospitalists have an endless variety of schedules to choose from with the most popular being block and flexible scheduling. Block scheduling is a great option for those looking for schedule consistency with a set number of days on then off. Over half of Hospitalists work this schedule(3).
For those looking for the ability to vary their scheduling when working as a hospitalist, a flexible schedule may be a better fit. Most Hospitalists report working about 15 shifts a month, with shifts averaging a little over 11 hours(3).
Hospitalists Have High Job Satisfaction
One of the biggest benefits of being a hospitalist is that these professionals are happy. Job satisfaction levels amongst Hospitalists are some of the highest in Medicine, with over 85% of hospitalists saying that they are satisfied with their career choice(4). Hospitalists also report high levels of satisfaction with autonomy levels, types of shifts and clinical autonomy(4).
In a time of high Physician burnout rates, increased job satisfaction can be an essential component for Physicians looking for optimal long term employment. Is working as a hospitalist right for you? Explore hospitalist careers near you with PracticeMatch!
For more information and valuable career resources please:

Browse Our Job Board Create a Profile Register for a Career Fair Build Your CV