Physician Job Search: Tips and Advice
Career fairs provide one of the most effective methods for physician job seekers to explore healthcare practice opportunities with multiple employers at a single event.
However, physicians and healthcare professionals are typically very busy; therefore, taking time out of their hectic schedule for travel isn't always feasible. That's why PracticeMatch, the nation's leading provider of physician recruitment marketing resources for healthcare employers, added Virtual Career Fairs to their event schedule, in addition to the slate of onsite career fairs they host live in 15 locations across the country.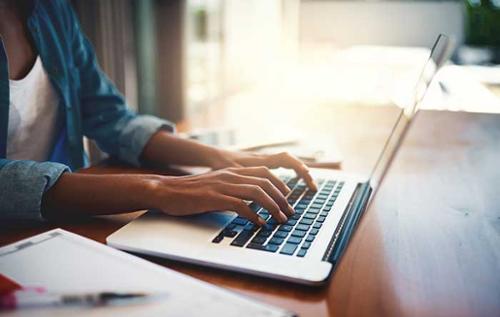 What is a Virtual Career Fair?
Instead of occurring live onsite, a Virtual Career Fair occurs completely online, as its name suggests. Employers exhibit from virtual "booths" that job seekers can choose to visit by sending a chat message to the employer(s) that interest them. Physicians and employers can participate from any location, allowing physician job seekers to network and chat, from the comfort of their own home, with healthcare hiring managers nationwide.
Virtual Career Fairs offer additional convenience, as they are accessible from any device including a tablet, laptop, mobile phone, or desktop.
Participants in Virtual Career Fairs save money on travel, in addition to saving time. Virtual career fairs offer a great opportunity for job seekers to reap all the benefits of an onsite or live career fair, without the time, travel, or cost of attending a live career fair in person. The PracticeMatch virtual career fairs are easy to attend and don't require any special equipment or software.
How Should I Prepare for a Virtual Career Fairs?
Much of the preparation for a virtual career fair is similar to the preparation for a live onsite career fair, but there are a few key differences.
First, you need to make sure that your device is charged up and operating properly, and that you have reliable internet connectivity required to join the Virtual Career Fair.
Of course, having your CV updated and ready to submit is also paramount. This is the first thing that employers will review. Your CV will help form the potential employer's first impression of you as a potential candidate. As soon as you start chatting with an employer, they will often review your CV.
If possible, prior to the event, you should also review the list of healthcare employers scheduled to attend the Virtual Career Fair, and perhaps do a bit of research on those that are of most interest to you. If you can familiarize yourself with some of the employers ahead of time, you'll know which ones to reach out to, and what questions to ask, based on your research. That said, be open-minded about talking to as many employers as possible, in addition to your favorites. Even if the employer isn't hiring for your specialty at the time of the event, use the time to network with as many people as possible, for future reference.
Upload an avatar – this will humanize and personalize your identity in the absence of face-to-face interaction. Don't be a blank space! Using an avatar provides employers with a visual to help remember you and connect with you. During the event, be sure to relax, and be yourself! As always, being conversational, pleasant, and engaging is important for establishing rapport and making a lasting positive impression. Your next opportunity could be just a virtual chat away!
After the Virtual Career Fair – Follow Up
After the event concludes, organize your notes and/or jot down any additional thoughts including anything that stood out to you about various employers, while it's fresh on your mind.
You may want to send a quick "thank you" email to people with whom you interacted the most, especially those with the opportunities that are of the greatest interest to you. Thank them for their time and let them know you're interested in meeting or talking again about available opportunities.
You may also want to find the hiring manager or recruiter on LinkedIn and connect with them there to help maintain contact with the person. Additionally, if you haven't already, look up the websites and follow the social media accounts of the employers you're interested in, to stay informed of any developments, new openings, etc., with the potential employers. Many employers use Facebook, LinkedIn, and Twitter accounts to broadcast healthcare news and new openings.
Virtual Career Fairs are a convenient, effective way to network and explore job opportunities, especially if you follow these tips to be most prepared and engaged with the potential employers in attendance. To learn more, or sign up for a Virtual Career Fair, visit the PracticeMatch website.
For more information and valuable career resources please:

Browse Our Job Board Create a Profile Register for a Career Fair Build Your CV