Physician Job Search: Tips and Advice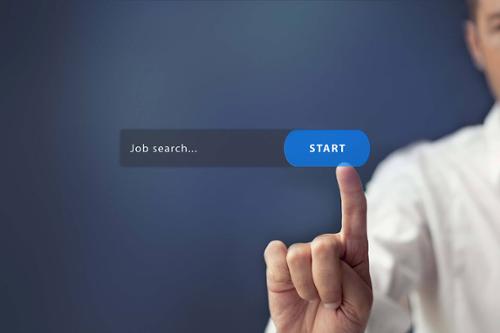 America's healthcare market is continually evolving and changing the way Physicians practice medicine. If you are a Physician that's seeking a new employment opportunity, it is vital to know what current trends are happening and how they may affect your options. To help you get up to speed on some of these changes, take a look at these practice trends.
If you decide to write a cover letter, make sure that you are formatting your letter correctly. You should try to be as direct as possible in the letter. Instead of using terms like "to whom it may concern,", "your organization", "that position" opt to use the actual name of the recruiter, organization, and the job title. This allows you to show that you are not sending the same letter out to multiple jobs at one time and can help you stand out from your peers. In the cover letter, since you are able to speak more freely than on your CV, you can also specify reasons for applying to the job, like the geographic area or personal reason for applying to the opportunity.
More Physicians Are Now Employees
According to the AMA's 2018 Physician Practice Benchmark Survey, the tide has turned and more Physicians are now employees than are owners. This change appears to be driven by increases in direct competition and decreased reimbursement, pushing many Physicians towards employee status positions.
Specialties With the Most Physician Owners
Even though a majority of Physicians have moved towards employee status, there are still some that find practice ownership to be most beneficial. This option is most popular for Physicians working in surgical subspecialties, where 64% of those practicing endorse an ownership*. This group is followed closely by Physicians working in the areas of OB-GYN, Internal Medicine, and Radiology, where at least half endorse ownership status*.
Working as an Independent Contractor has also become an increasingly popular option for Physicians wanting to maintain ownership while also enjoying practice flexibility. Around 27% of Emergency Medicine Physicians endorse that they are currently practicing as Independent Contractors*.
Physicians are Teaming Up
Changes in the business of medicine have prompted many to leave solo practice for group practices. The top specialties following this trend work in single-specialty groups in the areas of OB-GYN, anesthesiology, and radiology*. For those Physicians not in single-specialty groups, multiple-specialty groups are a popular option that around 25% of Physicians have made their practice model of choice*.
Solo Physicians Prefer This Specialty
It wasn't long ago that a majority of Physicians were in solo practice seeing their own patients on their own terms. This has changed greatly in the last few decades, as only 14% of Physicians currently work in solo practice*. Although many have abandoned this practice model, it continues to be a popular option for Psychiatrists above all other specialties.
Income Is On The Rise While Benefits Remain Steady
According to the results of a 2019 AMGA Survey3 on productivity and income, compensation for Physicians increased by nearly 3%. This income boost parallels an increase in the number of Physicians endorsing part-time employment status. These part-time Physicians are also being offered more employee benefits than ever before despite their PT status4. This illustrates a shift away from previous norms where part-time Physicians were excluded from many benefit options due to their reduced hours.
Some areas remain static though as benefits such as retirement, PTO, and medical insurance, according to 2018 AGMA Survey4 results, have not seen a notable change for several years now.
For more information and valuable career resources please:

Browse Our Job Board Create a Profile Register for a Career Fair Build Your CV