Physician Job Search: Tips and Advice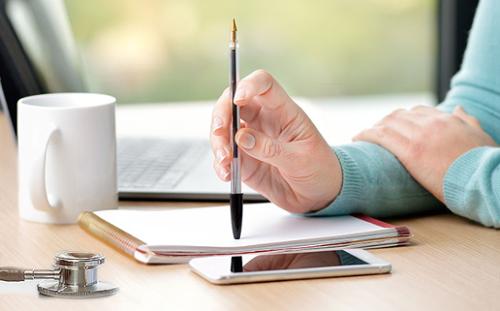 Physician job searching can be a daunting task for some. As a physician, you want to find the right opportunity for your future, so you do not have to look for another position in a short amount of time. As you are searching for opportunities you may run into an issue and then feel stuck.
Issue 1 -

Too many opportunities to narrow down.

One issue that some physicians run into is that there are too many options for opportunities. Depending on the specialty and geographic location there can be multiple opportunities available to doctors. If this is your situation, take some time for inward reflection to decide what you are looking for in an opportunity. Decide on your ideal practice type, geographic area(s), type of job, and deal-breakers. By creating this list, you can narrow down what you are looking for and have a clearer view of which opportunities match your preferences.
Issue 2 -

Too few opportunities.

On the flipside from Issue 1, some physicians find that they have too few opportunities to search through. This can occur more with specialized physicians or in more rural areas because of demand. If you are in a specialized field of medicine, you may have to expand your geographic areas to include other cities, states, or regions to find more opportunities.
Issue 3 -

No visa sponsorship.

Physicians seeking visa sponsorship may find that their available opportunities are a little more limited. As you are searching for jobs on job boards, if there is an option to narrow down by visa type, make sure that you are utilizing it. This will help you find the opportunities that are available for sponsorship and help you avoid wasting time reading and applying to opportunities that do not match you.
Issue 4 -

Do not know where to start searching.

There are multiple ways to search for opportunities, so it can seem overwhelming when you start your search. If you know of an organization that you are interested in working for, go directly to their website to search for open physician opportunities. This will let you go straight to the source to see what is available. If you do not have a specific organization in mind, go to physician-specific job boards and avoid just running blind google searches where you will be blasted with promoted ads.
Issue 5 -

Not being contacted about interviews.

You may have searched for opportunities and applied, but that's the end of that. If you apply to multiple opportunities (7+) at an organization in a short amount of time (a few hours to a few days) this may automatically disqualify you from the opportunities. Many application systems are set up to flag multiple applies to help prevent spam and keep the recruitment process flowing. Another reason you may not be contacted is that you did not match their requirements. As you are reading through the job opportunity make sure to read through all requirements for the position. If your CV and application do not match the minimum requirements, you can be disqualified and that might be why you're not being contacted. If you have applied and not heard back from anyone, reach out to the physician recruiter associated with the job posting to check on the status of your application.

If you run into any issues while job searching, do not let it deter you from pressing on. You may need to change some preferences or deal breakers in order to find the right opportunity, but do not change all of your preferences to find an opportunity that you will be miserable doing. Search for opportunities now on the PracticeMatch Job Board!
Hayley Woszczynski - Physician & Program Relations Manager. You can stay connected with me on LinkedIn for all of the latest PracticeMatch articles and upcoming events.
For more information and valuable career resources please:

Browse Our Job Board Create a Profile Register for a Career Fair Build Your CV