Physician Job Search: Tips and Advice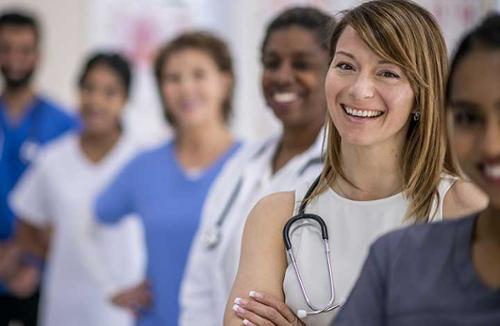 Medical Residency is a critical time in training where clinical skills and knowledge are honed in preparation for independent practice. Getting into the right program can enhance your career prospects, so it is important to know what programs are looking for when they screen applicants.‌ To get a peek behind the scenes of what program directors are looking for, take a look at the top criteria programs evaluate when reviewing Residency applicants.
Results from the 2018 NRMP Program Directors Survey* suggest that there are a common set of criteria used by the majority of Residency programs when evaluating an applicant that include:
1. USMLE Step 1 Scores
These scores topped the list as being the most decisive factor when evaluating a program applicant.
2. Recommendation Letters in the Specialty
Letters of recommendation from Physicians practicing in the speciality for which you are applying carry considerable influence during the review process.
3. Student Performance Evaluation from Their Program
Programs want to know that you have a solid track record and can perform consistently over the long term. These evaluations provide insight into who you are as both a didactic and clinical student.
4. USMLE Step 2 CK Scores
These scores rank below Step 1 scores in regards to weighting, but they are still deemed influential in the screening process.
5. Personal Statements
These statements provide the sole opportunity allotted to applicants for self-expression during initial screening. For this reason, it is important to capitalize by providing a clear, and persuasive submission that is free from errors.
6. Clerkship Grades
These grades give insight into who you are as a practitioner and how you might perform on the floor when in their program.
7. Failed USMLE Attempts
If you have a history of any failed USMLE attempts or retakes, odds are high that this will be seen as a red mark on your application ledger.
8. Class Rank
Programs are always looking for the best of the best. Your class rank can help distinguish you as a top contender and therefore make you more desirable to highly competitive programs.
References:
National Resident Matching Program, Data Release and Research Committee: Results of the 2018 NRMP Program Director Survey. National Resident Matching Program, Washington, DC. 2018.
For more information and valuable career resources please:

Browse Our Job Board Create a Profile Register for a Career Fair Build Your CV