Physician Job Search: Tips and Advice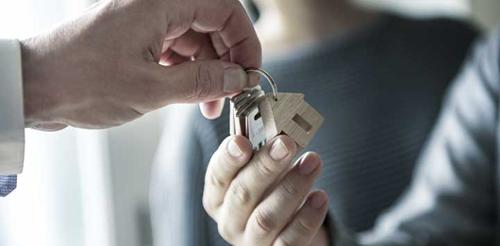 As the demands of the medical profession allow little time for house hunting, physicians may find themselves tempted more than most to lean on technology come moving time. Who can blame them?‌ Instead of trudging through random houses with For Sale signs in towns and neighborhoods of interest, they can view carefully selected properties from the comfort of their own living rooms. The internet gives them instant access to information once gained only with considerable expenditures of time and money, assuming it was available at all. And forget about wading through piles of forms to be filed in triplicate; nowadays, that's all handled with the click of a button.
Yet despite these incredible advances, computers have their limits. A well-informed real estate decision calls for more than an app and a mouse. Technology may offer a valuable guide to your search, as well as numerous helpful shortcuts along the way, but a certain amount of patience and human touch is still needed. Cutting too many corners along these lines will inevitably cost you even more in the long run, both in time and money.
The most important step in the process is getting good professional help. Finding a real estate agent is easy - finding one with the reliability, experience and integrity to help you along the unpredictable path of purchasing or selling a house is another matter. Don't leave this crucial connection to chance. The best way to find the right person to represent you is through either a strong personal recommendation or the assistance of a professional real estate referral firm. Once engaged, a quality agent will offer you a wealth of information and advice.
Here are a few tips:
View (actual) houses
If you really want to get to know a house, you have to visit in person. An internet search can pull up every $500K four-bedroom Colonial for sale within a mile of the Smithtown train station, but the pictures presented will only show so much. The light, the height of the ceilings, the sounds of the house and the neighborhood; none of these can be conveyed by even a first-rate professional photographer. You have to enter a house to truly get a feel for it. Sometimes pictures actually do a house-and those viewing it-a disservice by presenting it in an unfairly bad light. For instance, overgrown shrubbery or trees can make a perfectly charming and structurally sound house appear dilapidated or even downright creepy. A simple upfront viewing might show the house needs nothing more than a little strategic landscaping.



Avoid open houses
Open houses can be crowded, noisy, and distracting. Have your agent arrange a private showing, giving you the time and privacy to fully and fairly assess the property.
Block out distractions
Strangely, people sometimes form strong impressions about a house over factors that have little or nothing to do with the house itself. The seller's taste in décor, furniture, or artwork can unduly excite or repel a buyer. Internet photographs make this mistake even easier to make, leading buyers to focus on the wrong things. Go to the house and look beyond the surface distractions. Imagine your furniture and belongings in this space. Still impressed?

However hectic a physician's life may get, finding a new home is a contact sport. While the Internet and social media can prove helpful as tools to help you along in the process, there is no substitute for getting upfront and personal in your search. Good luck and happy hunting!
At Match Me With An Agent our philosophy is simple: make purchasing or selling a home as painless as possible by working with a top producing agent providing service at a very high level. All of our locally pre-screened real estate agents are proven producers who rise above the rest and we will connect you with these professionals.
For more information and valuable career resources please:

Browse Our Job Board Create a Profile Register for a Career Fair Build Your CV