Physician Job Search: Tips and Advice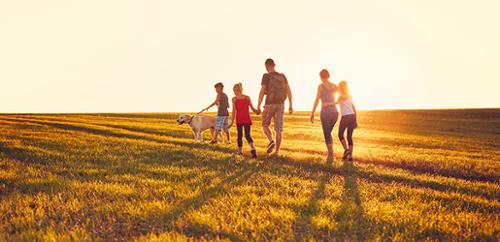 The US physician shortage has become an increasing challenge during the last several years. This shortage is driven by a steadily aging population and an increase in the number of Physicians entering retirement. These shortages are keenly felt in America's rural areas where patients are most in need of Primary Care Providers.‌ Rural health services are facing unique challenges as a result of the trends in the physician job market.
US Physician Shortage Outlook
According to a recent study by the AAMC, there will be a shortage of 120,000 Physicians in America by 2030(1). This significant physician shortage will negatively affect the healthcare system and patient access to medical care services. Of these projected shortages, between 14,000-49,000 will be accounted for by Primary Care Physicians (1).
The fundamental care that these Primary Care Physicians provide, especially in rural health settings, is often the only access to medical care that these patients can obtain. While rural health services are less available, they are also under-utilized by patients who are met with long travel times and limited availability when scheduling appointments.
The AAMC study found there would be an immediate need for over 31,000 more rural Physicians if these groups were to seek healthcare at rates consistent with their urban counterparts(1). These findings are alarming when you consider that over 30% of practicing Physicians will be over age 65 in the next decade, further increasing the U.S. physician shortage.
While news of these projected shortages has been on the radar for a while, there has not been a sufficient increase in the number of Physician Residency slots or new medical programs to alleviate the problem. Increases in the number of new medical programs over the last decade are not producing the necessary number of Physicians to address the shortages. Compounding this are current limits on Medicare funded Residency slots that have remained unchanged for years. These caps are limiting the number of training slots available to early career Physicians and delay their entrance into full practice.
Rural Health Advanced Practitioners
An often-cited solution to the rural Physician shortage lies in the use of Advanced Practitioners. Nurse Practitioners and Physician Assistants are mid-level providers who can provide under-served communities many of the same medical services as Physicians. Typically, advanced practitioners are able to provide identical services as physicians, depending on the laws in their practice area. Their work helps support these underserved communities at an overall reduced cost while requiring only limited Physician supervision. While these Practitioners can provide an effective stop gap measure, they are also dwindling in numbers. Each year, more and more Advanced Practitioners leave primary care in search of higher paying specialty jobs. This creates even more challenges that need to be addressed before future shortages become critical.
Rural Health Opportunities
When you are ready to start your career as a physician or are looking for a job change, rural physician jobs offer a wealth of opportunities. Hospitals and private practices are offering increasing incentives to draw talented physicians to their markets.
Browse rural physician job listings and discover how you can impact the health of rural communities across the United States.
For more information and valuable career resources please:

Browse Our Job Board Create a Profile Register for a Career Fair Build Your CV