Physician Job Search: Tips and Advice
Are you a Physician burdened with student loan debt, tired of the same old clinical routine or done with the day to day administrative tasks involved with your practice? If you answered yes to any of these, it may be time to try Locum Tenens work.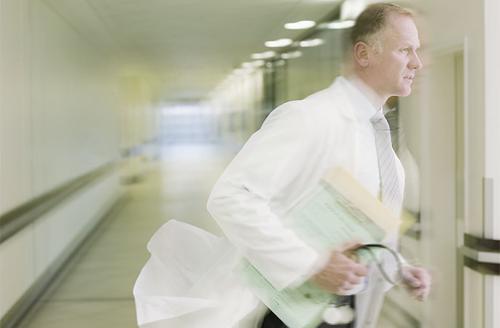 Over 40,000 Physicians are now working as a locum tenens doctor in a variety of medical specialties and settings1. Every year the demand for LT Physicians is growing and the need for Hospitalists, Behavioral Health, ER and Primary Care Physicians is high. If you are looking for a change, consider these top reasons why Locum Tenens work may be for you.
Benefits of Locum Tenens Work
The next seven reasons to start working as a locum doctor are just some of the amazing benefits that come along with this rewarding position.
Earn Extra Income
Locum Tenens work allows you to make extra income while keeping your current job. Pay varies based on specialty, need and location but can average around $700/day2.
Dump the Debt
Working as a locum doctor can help pay down your medical school debt faster than ever. Even a few extra shifts a month can add up to some big savings over time.
Better Quality of Life
An advantage of Locum Tenens work is that you control your schedule by choosing what works for you. Working as a locum doctor you truly make your schedule. Taking time off for family and vacation is no longer a stress to coordinate backup coverage and patient schedules. No matter how much time you take off there will be new job opportunities waiting when you return.
Variety
They say variety is the spice of life. When you are stuck in a work rut this can be especially meaningful. Locum Tenens work can spice up your clinical routine by introducing you to new colleagues, work settings, and patient populations.
It's Easy
For most locum tenens positions, the employer or staffing agency handles job coordination issues so the work on your end is minimal. Coverage scheduling, compensation, and professional expectations are clearly defined making things simple for Physicians.
Part-Time or Full-Time Options
There is a plethora of options when it comes to Locum Tenens work: one-time shift coverage, several times a week, daily, part time or full work options. It is not unusual for Physicians to enjoy Locum tenens work so much that they convert to a permanent employee. Many employers are open to converting the positions to permanent jobs if they have a great candidate.
You Practice Medicine Not Business
Locum Tenens work allows you to focus on practicing medicine, and not conducting a business. Working as a locum doctor you are the employee and get to enjoy treating patients while leaving the business to the employer or staffing agency.
References:
1. Use of Locum Tenens Physicians Keeps Growing - Medscape - Jan 20, 2017. Accessed 11/01/17.
2. Can Locum Tenens Be a High-Paying Career? - Medscape - Aug 30, 2012. Accessed on 11/01/17.
For more information and valuable career resources please:

Browse Our Job Board Create a Profile Register for a Career Fair Build Your CV