Physician Job Search: Tips and Advice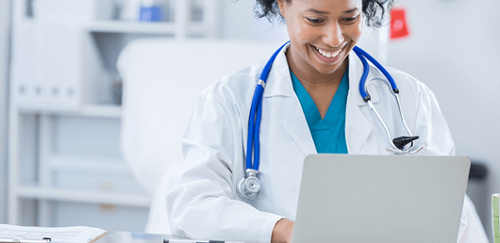 The pandemic has greatly affected everyday operations across the healthcare industry. These changes have many Physicians dealing with altered patient streams and financial hardships that are knocking down their revenue. Luckily, there are some recent policy changes and steps you can take to help safeguard against financial hardships both now and in the future if a second wave occurs.
Lean into Telemedicine- New changes from the Centers for Medicare & Medicaid Services (CMS) through the Coronavirus Preparedness and Response Supplemental Appropriations Act, allow for greater telemedicine use with looser regulations during this crisis. This makes it a great time to transition into this increasingly popular and flexible practice modality. The Act increases Medicare's previous coverage of telehealth reimbursement to include expanded hospital, office, or patient residence-based telehealth visits1. It is also inclusive of many Physicians, Advanced Practitioners, and mental health professionals, allowing them to provide services at comparable rates to those for in-office visits. This crisis has also prompted the OCR at Health and Human Services to use "enforcement discretion" for HIPAA-related oversight of telemedicine use during the pandemic. According to HHS website, covered Healthcare Providers that provide telemedical care "in good faith" during the crisis will not be subject to regulatory noncompliance-related penalties2

. It also notes that commonly used platforms like Skype for Business, Zoom for Healthcare, Doxy.me, GoToMeeting, and Google G Suite Hangouts Meet can fulfill requirements for quick adoption of telemedicine services during this crisis.
Utilize Remote Patient Monitoring- Pandemic-related changes have also increased accessibility for many for medical professionals interested in providing remote patient monitoring to their patents. Expanded policies for both new and established patients with acute or chronic diseases, allows more practices to utilize this modality for blood pressure, weight, or pulse oximetry monitoring.
Focus on Coding- The CMS has also modified some coding options to assist medical professionals in providing care during this crisis. These new codes can help increase reimbursement for services you provide that involve relevant remote patient monitoring, virtual check-ins, telephone, and e-visits1. These CPT codes as well as other beneficial information can be found at the Centers for Medicare & Medicaid Services (CMS) website.
For more information and valuable career resources please:

Browse Our Job Board Create a Profile Register for a Career Fair Build Your CV